Training, Resources, and Career Development Enabling the Wireless Workforce
The Telecommunications Education Center [TEC] is a dynamic learning program devoted to improving education,
quality of work, and safety within the telecommunications industry created by the world's leading authority on all things wireless,
the Wireless Infrastructure Association.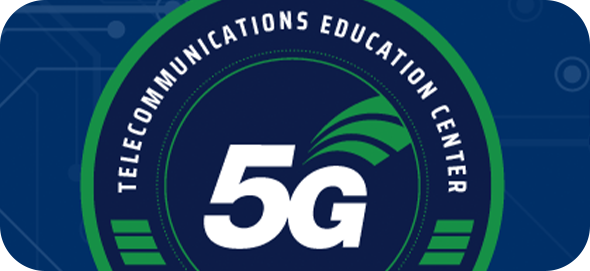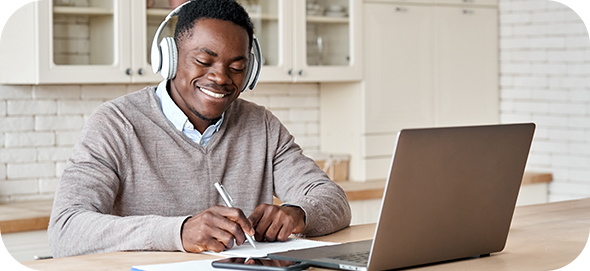 5G Readiness Program
The 5G Readiness Program is a first-of-its kind training course that equips students with the latest competencies required to design and deploy broadband infrastructure. This training is the first step to a paid apprenticeship and employment in the new 5G workforce. Whether you are a student interested in a career in telecommunications or a prospective university looking to create new job opportunities for your students, learn how the 5G Readiness program is creating new career pathways. 
Ohio TechCred
Ohio's TechCred Program gives businesses the chance to upskill current and future employees to help them qualify for a better job in today's tech-infused economy. These technology-focused credentials take a year or less to complete and can be completed in a variety of settings including Instructor Led Classroom, Instructor Led Virtual, and eLearning.
Your Future with 5G
This FREE 30- minutes interactive learning module illustrates what 5G really is and what this new technology will enable. This module will review the changes in generational technology, cover the driving forces of 5G, and identify practical implications of the new features and timeline for deployment and standardization. Gain a greater understanding of the direct and indirect impacts 5G will have on your personal and professional life.
eLearning Classes
Train online and on-the-go at your own convenience with TEC's industry approved eLearning courses. This makes it easy for users to learn anytime, anywhere, with few, if any, restrictions from your computers, tablets, and mobile phones.
Instructor-Led Classroom & Webinar
TEC delivers traditional classroom-style training onsite or at a preferred training location. Learners and instructors can interact and discuss the training material individually or in a group setting, delivering the most practical and hands on experience for your workforce.
Instructor-led webinars offer a virtual alternative where attendees can ask questions with access to an on-screen chat bar and engage with the instructor online. Perfect for companies with remote employees, multiple office locations and varying schedules.
Train Your Workforce
Ready to learn new skills, pursue a new career in the telecommunications industry, or offer career and professional development training to your employees? Contact TEC@wia.org and our team of industry experts to get started with addressing your workforce needs.
Dynamic Content Dedicated toImproving Education in the Wireless Workforce
TEC is a dynamic education program designed to equip the wireless workforce to meet the demands of 5G build-out and deployment through professional skills training. Join the Wireless Workforce of the Future and find out how TEC can open new opportunities and career paths for you.
Provide standardized training from the industry's association
Improve safety and quality of work
Increase productivity and performance
Address the skills gap to meet the needs of next-generation deployment
Industry Leaders Trust TEC to Train Their Employees
Take the next step toward becomingan expert in the wireless industry
Powered By The Wireless Infrastructure Association
The world's leading authority on all things wireless